Filmshop Studio
We're a cooperative film studio.
This fall an intimate group of five projects is sharing the same stage of the creative process- creating a rough cut.
Each team is presenting new material each week. Industry luminaries are providing project-specific guidance.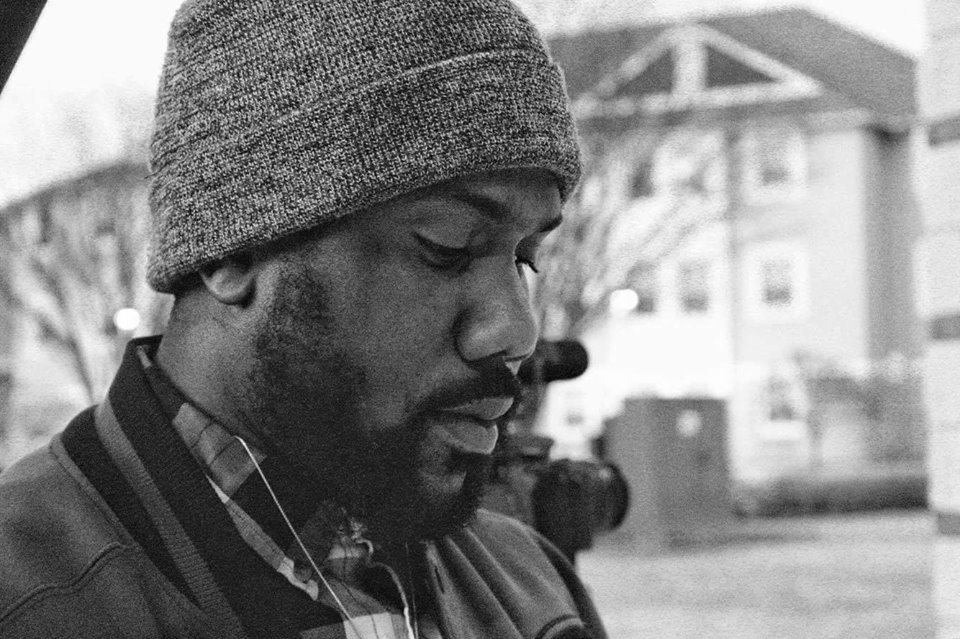 75 Park: 1 of the 35
Young documentarian Everette Hamlette discovers that his local neighborhood park- 75 Park- is being reconstructed. Curious as to why all of his childhood memories are being altered; he decides to do his own research on the New York City Parks Department. Finding more questions than answers, Everette interviews those who grew up in this park near the Hunts Point area of the South Bronx.
He meets people who have similar connections to the neighborhood, interviews friends, neighborhood leaders and also Parks Department employees- seeking both the emotion and the truth of the reconstruction.
constant/Fleeting
by Ondrea Barbe
Barbe's relationship with her dying mother is prismatic and impossible to hold––like the morning sunlight that breaks suddenly (one might say miraculously) through the heavy curtain of a Nor Cal fog to play on the surface of her camera. Indeed, one can see Constant/Fleeting as a kind of allegorical story about Mother as Sun––a once life-giving star that becomes obscured by fear and disease. However, there is triumph in this parable as the star is finally able to shed her gloom and bring loving light to those who orbit gently around her. In this way, Constant/Fleeting is more than a mother/daughter documentary––it is a filmic guide to end-of-life miracles.
The Spirit of Japan
The Spirit of Japan is the story of the Wakamatsu family, who have been making the traditional Japanese distilled spirit, shochu, at their Yamatozakura Distillery in Kagoshima Prefecture since the 1850s. We follow 5th generation toji (master brewer/distiller) Tekkan Wakamatsu (42) as he takes the traditions passed down by his father Kazunari Wakamatsu (78) and strives to adapt to a changing world. The film follows Tekkan, while he endeavors and struggles to balance the rigors of making handmade shochu, running the family business, and maintaining a healthy family life. In a world of mass consumerism and commodification, the Wakamatsu family have maintained the 500 year old tradition of brewing and distilling sweet potato shochu by hand. The Spirit of Japan offers a rarified and intimate cinematic portrait of shochu making and family life in a modern, rural Japan.
Who Will Feed Us?
The population of the Earth is quickly rising- billions and billions of people. The way in which we farm-- what we farm--- why we farm--- are all going to be vital questions for humanity's ability to feed itself in the years ahead. I've spent the past 12 years traveling America and talking with farmers, sleeping on their couches and in spare bedrooms, I've even moved from the city to a rural area. We will be going to farms across America, and the world, to talk to farmers who are tackling the virtuous task of feeding. We will look at the geopolitical state of agricultural economics- including the monopoly cartels in agribusiness, to the small scale homesteader, who just wants to feed herself.
You Are Doing Fine
A queer thirty-something with barely functional depression uses a small, but unexpected, inheritance from their estranged parents to open a confessional for atheists.
This film makes fun of depression, but never makes fun of depressed people. Depression isn't just despair. It's a collection of irrational behaviors that, in certain contexts, can be quite funny. Often well-intentioned attempts at self-care make the depression worse. My goal is to create a narrative that is based in real experience, but also hilarious, especially to people who have battled mental illness. I hope the film can take away a little of its power, even for just 100 minutes.
Distribution Luminary (Coming Soon)
Editing Luminary (coming soon)
Storytelling Luminary- (coming soon)
Production Luminary- (coming soon)